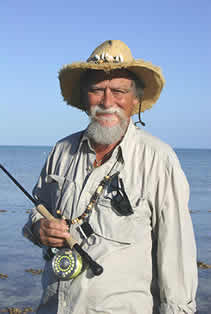 Jim Arnosky - Biographical Information
Jim Arnosky was born in New York City, NY Sept 1, 1946. He was raised in Pennsylvania. Jim graduated from high school in Philadelphia and joined the US Naval Reserves. His active duty took him to Maryland and Bremerhaven, Germany. In 1976 Jim and his wife Deanna moved to Vermont with their two daughters where they have lived in an old farmhouse for the past 28 years. 17 of those years were spent raising sheep.
Jim is self taught in writing, art and the natural sciences. He has written and illustrated 132 books on nature subjects and has illustrated 46 other books written by various authors. He has over 132 books published. He has been awarded the Christopher Medal, Orbis Pictus Honor, ALA Gordon Award, and Outstanding Science book awards from National Science Teachers Associations. Jim was honored with the Franklin Fairbank Award for being Vermont's foremost creative guide to nature lore.
Jim's fishing books are included in the International Game and Fishing Association Hall of Fame Library,

Jim loves to fish, boat, and play his guitar. In his work, he uses a Canon XL High Definition with telephoto lens to record the wildlife he and Deanna find all across the country.
An Autobiographical Album
Jim Arnosky - Whole Days Outdoors
Richard C. Owen Publishers, Inc.